Developing leadership skills for life is a vital part of Holy Family student learning.  This falls under the umbrella of student wellbeing and is embedded in our pastoral care practices and procedures.
Our aspiration is that all students will develop the self-leadership skills they need to thrive in a fast-changing and challenging world.  This will increase student resilience, perseverance and social emotional learning, also resulting in more confident learners and higher academic results.
Empowering children through leadership
Children at the Holy Family Catholic Primary School (from Kindergarten to Year Six) are taught to follow their own interests and come up with their own initiatives as part of The Leader in Me initiative.
"We want children to find their voice, find their place and see that they've got something to contribute."
"At Kindergarten level, it might be that a child becomes the Leader of Sustainability for their classroom, taking on responsibilities such as delivering fruit break waste to the Environmental team for composting – or simply making sure the lights are turned off when they leave the classroom," said Mr Dogao.
"The Leader in Me process is not about being number one or wearing a badge. It's about students finding a way to be the best they can be within themselves and that really fits in with Catholic teachings."
The Leader in Me Program

The Leader in Me is a whole school transformation program developed by Stephen Covey, that creates a culture of student empowerment based on the premise that anyone can be a leader. By recognising each child as a leader with unique gifts and talents to share, all aspects of their education begin to flourish. This social and emotional learning process equips students with essential 21st-century skills to build meaningful relationships and take ownership of their education.
The 7 Habits 
The 7 Habits of Happy Children are the foundation of this culture of leadership empowerment.
Habit 1: Be Proactive
Habit 2: Begin with the end in mind.
Habit 3: Put first things first
Habit 4: Think win-win
Habit 5: Seek first to understand, then to be understood
Habit 6: Synergise
Habit 7: Sharpen the Saw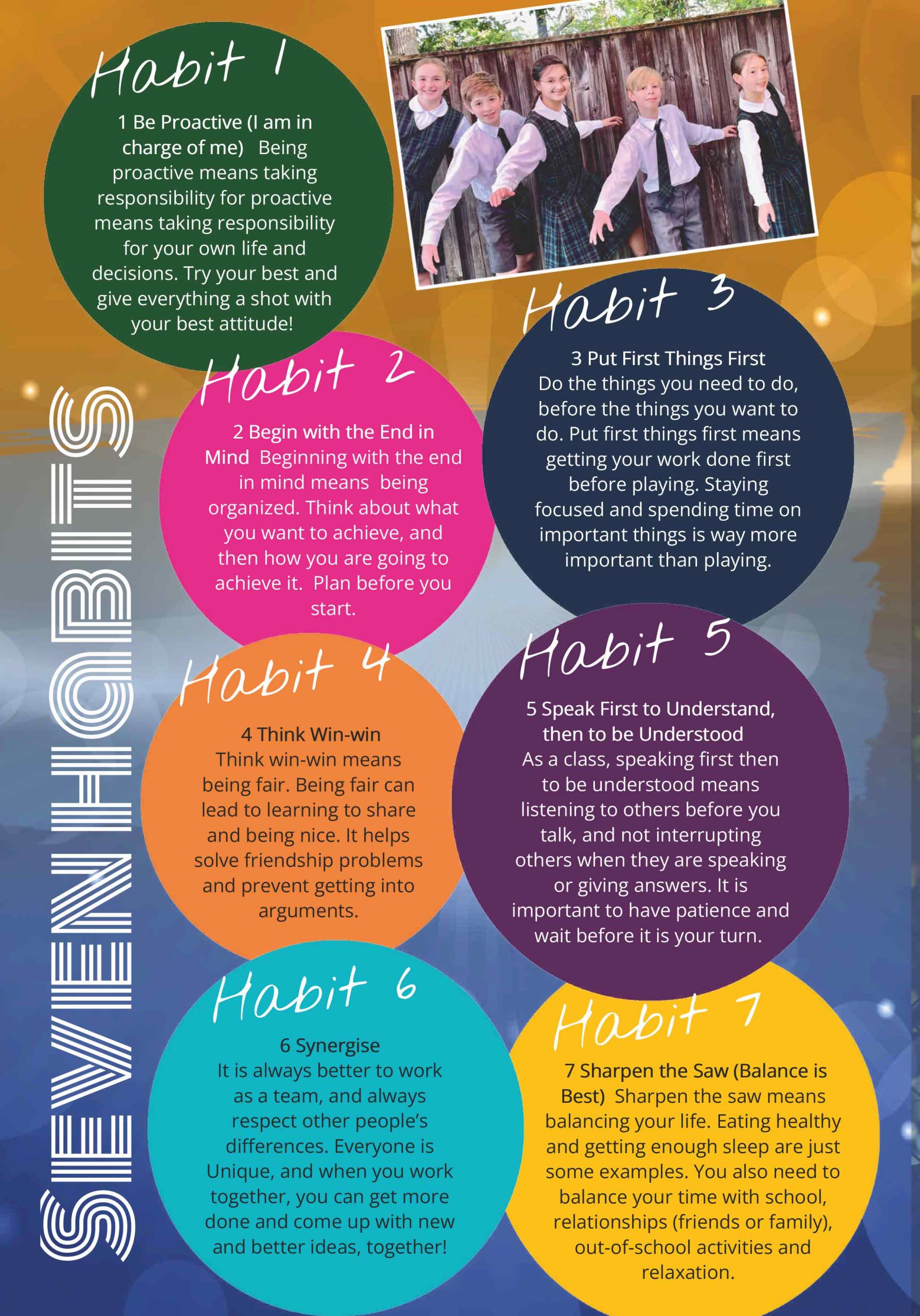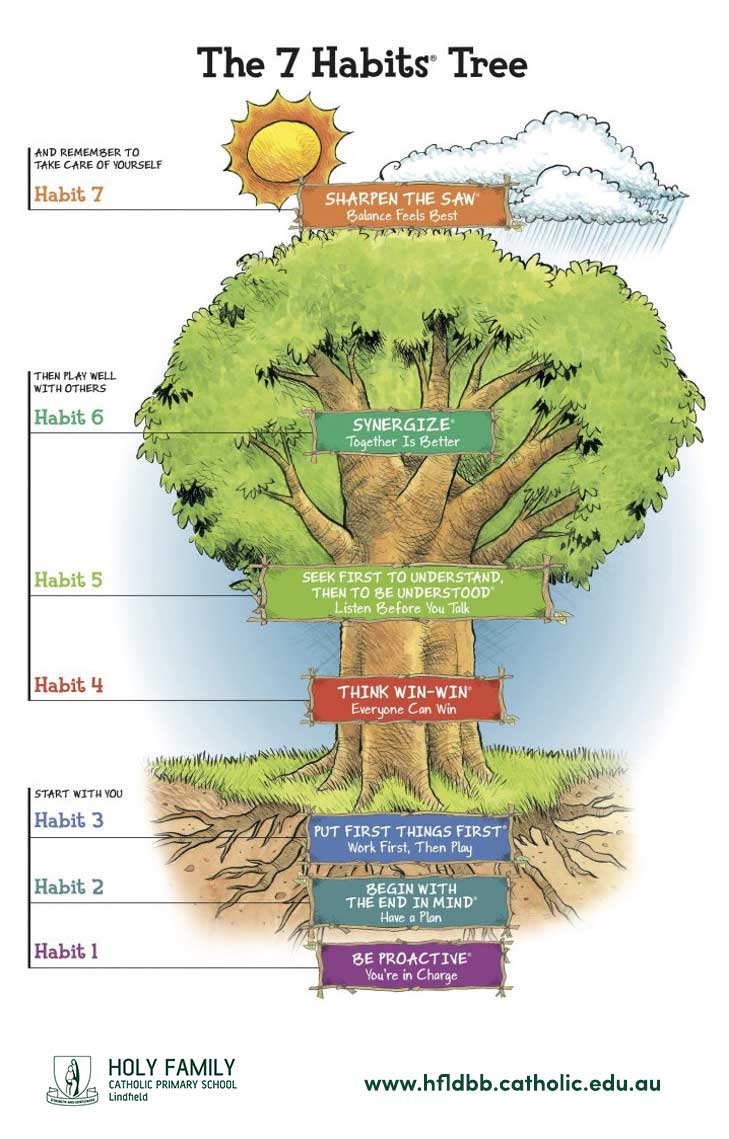 Empowering children through leadership on North Shore Mums
Learn more about Habit 1: Be Proactive