Holy Family has a strong association with several local sporting clubs. Joining a local sporting club gives our students and their families another opportunity to be part of our wonderful community.
Lindfield Netball Club
Lindfield Netball Club fields teams from Under 7 to Opens. After winning the Ku-ring-gai Netball Association 'Club of the Year' award in 2018 and 2019, Lindfield is set to have another great year in 2020.
For more information, see their website.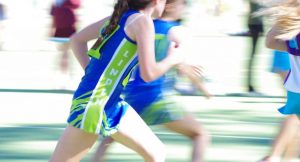 Lindfield Football Club
Lindfield Football Club is one of the largest and most progressive amateur football clubs in New South Wales. The Club fields junior (turning 5 or 6) up to senior teams in both mixed and women's divisions.
Lindfield Football Club values strong sporting ethics and fair play, and provides opportunities for members to play and develop their football skills in a competitive and supportive team environment.
See the club's website for more information.