We offer Playgroup which is held at Holy Family Catholic Primary School for pre-school age children to come along, facilitated by our educators.
Our playgroup allows children to learn about the world they live in, explore new concepts, make new friends and share their experiences in a relaxed environment. 
So come along and:
discover how children learn through play
meet other new families
get to know our school
meet your Kindergarten Teachers
and get to know your Kindy 2024 classmates
2023 Playgroup Sessions
Our playgroup will start in term 2, 2023. See below for details:
Date: 9 May 2023, 1 June 2023, 25 July 2023, 17 Aug 2023
Time: 9:00am – 10:00am
Who: Suitable for children aged 4 to 5 years of age
Cost: Free of charge
This is open to everyone – not just families enrolled at Holy Family but anyone who is interested in having some fun and meeting other families in the community. Enjoy a fun morning of learning & play for pre-school age children facilitated by our educators and senior students. Reserve a spot here.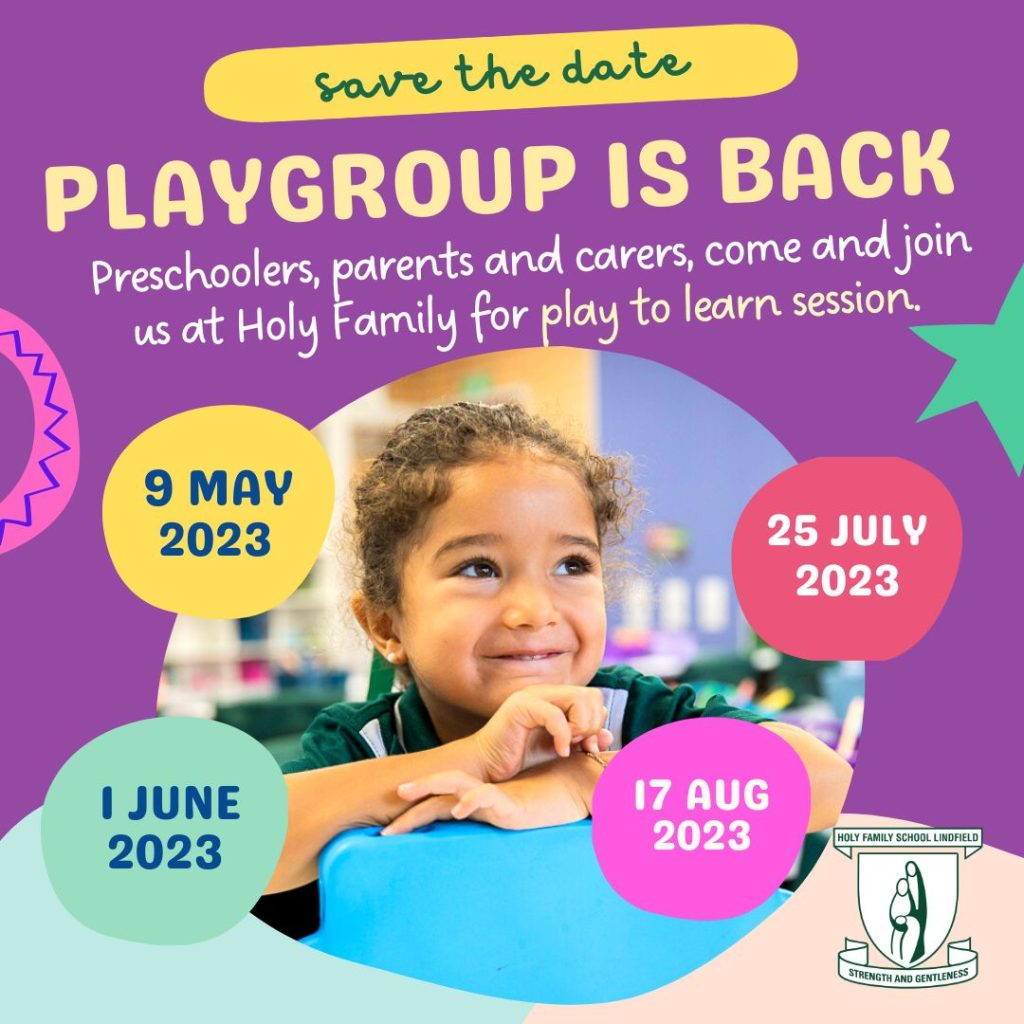 Register to attend Holy Family Lindfield Playgroup