Creative Arts is the Key Learning Area where students develop their knowledge, skills and understanding in the areas of Visual Arts, Music, Drama and Dance.
At Holy Family students engage in learning experiences in visual arts, music, drama and dance as part of their natural growth and development. Learning experiences are thoughtfully planned, sequenced and related in order to develop students' skills and knowledge and understanding within the artforms. They also contribute to the development of the whole child.
Take a look at our music garden – allowing our students to get creative while playing!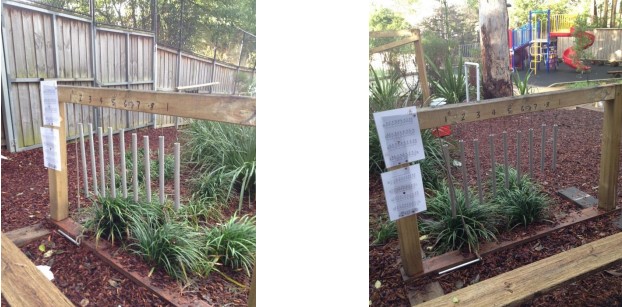 What the students say about our Music Garden
Newspaper Article from The North Shore Times