Welcome to Holy Family Catholic Primary School, Lindfield.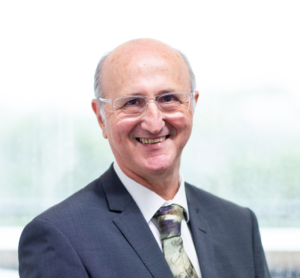 From its humble beginning in 1927, through to today's modern educational institution the provision of education steeped in Catholic values and traditions has been the basis for supporting teaching and learning at Holy Family.
Holy Family is a Catholic parish school that recognises each child as being unique and formed in the image of God. We are a school community where a friendly, trusting collaboration between Principal, Parish Priest, Teachers and Parents is fostered for the ongoing development of each individual.
Diverse curricula activities initiated by a caring and dedicated team of professionals, well maintained grounds and facilities and parent involvement combine to offer excellent learning opportunities. To find out more about Holy Family, please visit the school, phone or browse our internet facility.
A dedicated, caring, and professional staff
Holy Family is blessed with a dedicated and caring staff who have created a loving Christian environment that is the essence of Holy Family School. In this nurturing atmosphere learning is enhanced and upon graduating from Holy Family, the children have their Catholic faith and the academic skills to assist them successfully through their high school years.
Empowering children through leadership
Children at the Holy Family Catholic Primary School (from Kindergarten to Year Six) are taught to follow their own interests and come up with their own initiatives as part of The Leader in Me initiative.
"We want children to find their voice, find their place and see that they've got something to contribute," said Lou Dogao, the Principal.
"At Kindergarten level, it might be that a child becomes the Leader of Sustainability for their classroom, taking on responsibilities such as delivering fruit break waste to the Environmental team for composting – or simply making sure the lights are turned off when they leave the classroom," said Mr Dogao.
"The Leader in Me process is not about being number one or wearing a badge. It's about students finding a way to be the best they can be within themselves and that really fits in with Catholic teachings."
I look forward to welcoming you to Holy Family and invite you to take a personal school tour by contacting us on 02 9416 7200 or info@holyfamily.nsw.edu.au
Lou Dogao
Principal
We are currently enrolling for 2023 and look forward to welcoming you and your family to our school. Call us on

9416 7200

to book a private school tour.
Online Enrolment Enquiry Form