Welcome to Holy Family Catholic Primary School, Lindfield
From its humble beginning in 1927, through to today's modern educational institution, the provision of education steeped in Catholic values and traditions has been the basis for supporting teaching and learning at Holy Family.
Holy Family is a Catholic parish school that recognises each child as being unique and formed in the image of God. We are a school community where a friendly, trusting collaboration between Principal, Parish Priest, Teachers and Parents is fostered for the ongoing development of each individual.
Diverse curricula activities initiated by a caring and dedicated team of professionals, well maintained grounds and facilities and parent involvement combine to offer excellent learning opportunities. To find out more about Holy Family, please visit the school, phone or browse our internet facility.
A dedicated, caring, and professional staff
Holy Family is blessed with a dedicated and caring staff who have created a loving Christian environment that is the essence of Holy Family School. In this nurturing atmosphere learning is enhanced and upon graduating from Holy Family, the children have their Catholic faith and the academic skills to assist them successfully through their high school years.
Empowering children through leadership
Children at the Holy Family Catholic Primary School (from Kindergarten to Year Six) are taught to follow their own interests and come up with their own initiatives as part of The Leader in Me initiative.
---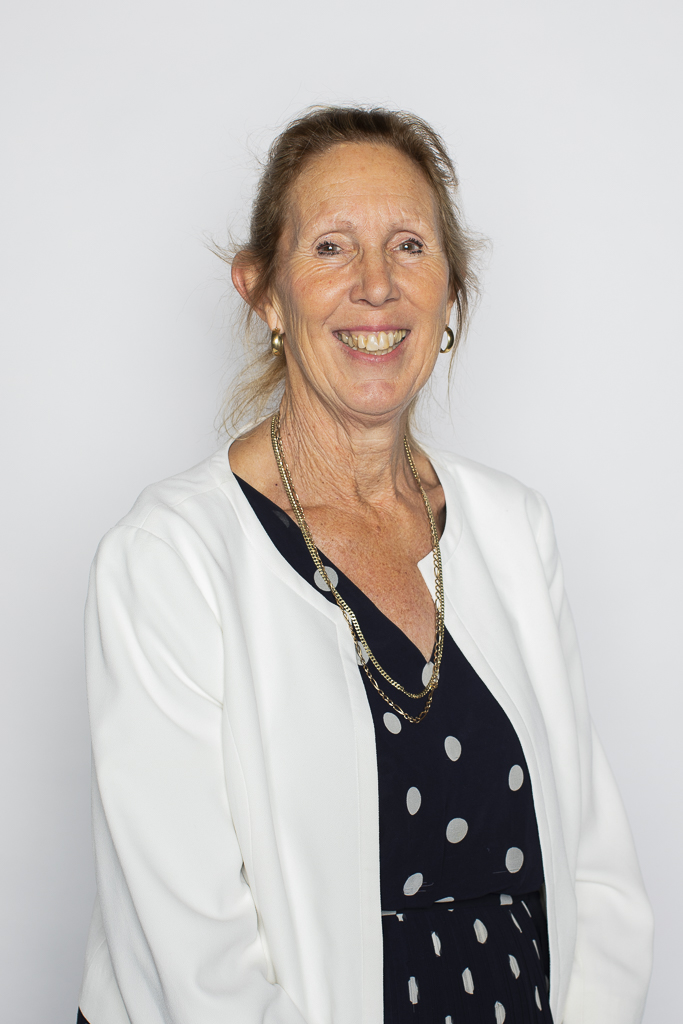 Meet our Principal Pauline Dinale
With extensive leadership experience from Sydney Catholic Schools, Pauline is dedicated to creating a dynamic community that nurtures student growth and achievement. Her passion for whole-school strategies in literacy and numeracy outcomes, as well as teacher wellbeing support, is truly inspiring.
"I am committed to ensure students receive a Catholic education that promotes excellence and equity in a safe, nurturing and caring environment where they are encouraged to follow unique learning paths to accomplish their personal best.
I aim to provide excellent academic and co-curricular learning programs to empower students to try new things while building on their confidence, social skills and emotional wellbeing.
I hope to create a school culture where parents and teachers work in partnership to strive to empower students to become resilient, creative, confident, lifelong learners who are optimistic about their future and the positive impact they can have on the world.
My aim is to establish a professional learning community at Holy Family and always model learning myself.
As principal, I will mentor and assist teachers to adopt best practices that positively impact students' learning outcomes and growth. I look forward to welcoming you to our school."
Pauline Dinale
Principal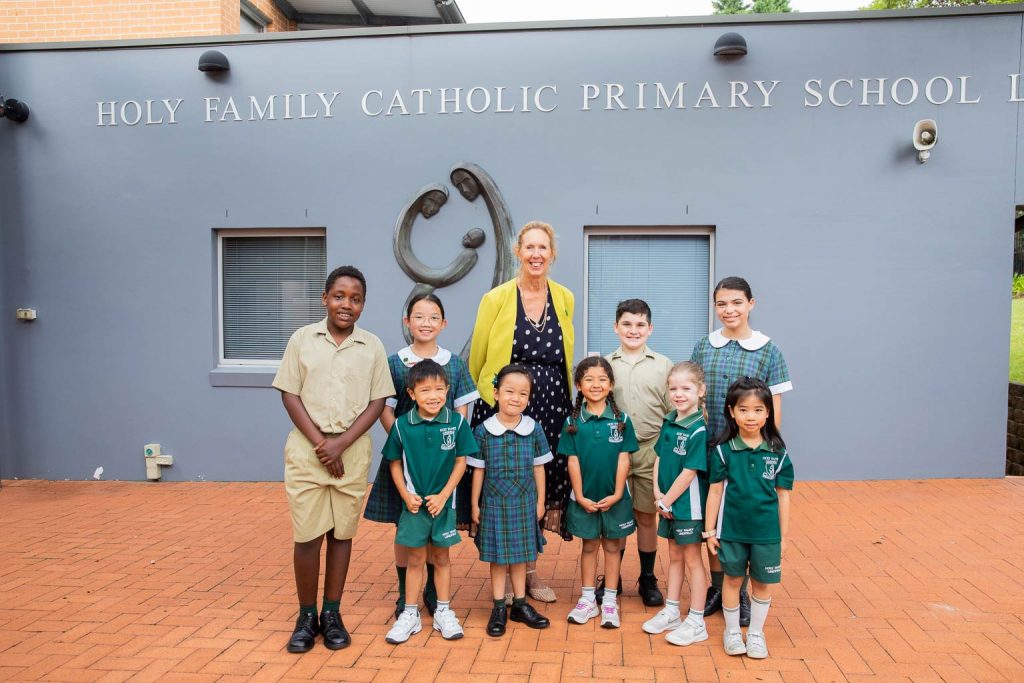 "I want to create a learning environment which is authentic, challenging, innovative and caters for the diversity of all learners with high expectations that all learners can and will learn and flourish in a safe, effective and fun learning environment." - Pauline Dinale, Principal
We are currently enrolling for 2024 and look forward to welcoming you and your family to our school. Call us on 7256 2141 or email info@holyfamily.nsw.edu.au to book a private school tour.
Welcome Principal Pauline Dinale to our school community - Catholic Schools of Broken Bay
Holy Family Opportunities + Offerings
Why Holy Family
Online Enrolment Enquiry Form