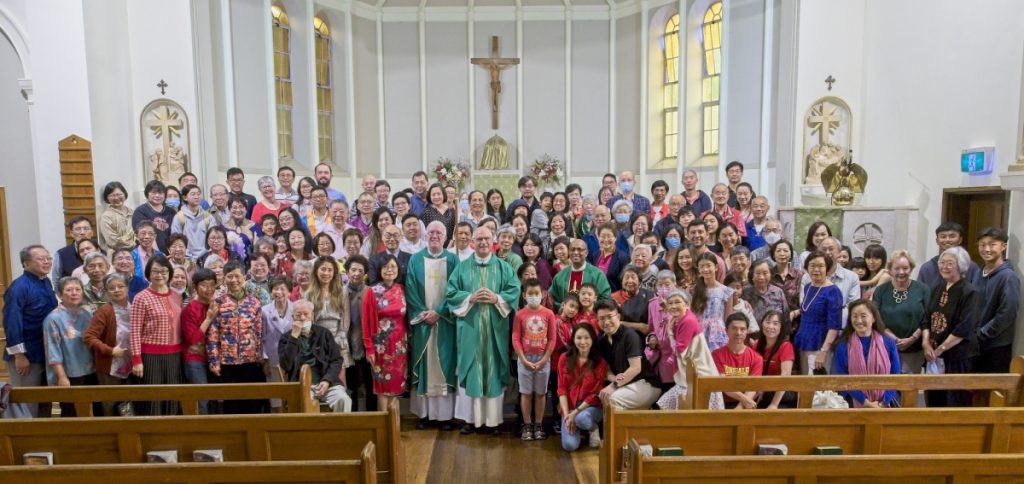 We are uniquely connected to two churches after the amalgamation of Lindfield and Killara Parishes. 
Holy Family Catholic Primary School, Lindfield is a Parish School connected to two churches; Holy Family at Lindfield and the Immaculate Heart of Mary at Killara. We have very strong ties to the Lindfield Killara Parish.
Our Parish welcomes parishioners to join family groups who meet socially and support each other, especially through the school years.
Many of our parents have parish ministries as readers, altar servers, musicians & communion ministers
School and Parish often co-ordinate Social Justice projects
The Sacramental program is Parish based and is supported with specific units in the school curriculum. Parents from the school often take leadership roles in the Sacramental groups
Members of the Parish community are invited to serve on the School Board.
Each grade hosts Sunday morning Mass during term time, with the children taking on a variety of ministries
We are very fortunate to have our Church situated next to our school. This gives the students numerous opportunities to be a part of our Church community and also reflects our Parish's close ties with our school community.
Parish Office Parish Office Hours: Tue-Fri 9.30 am – 4pm
Postal address: PO Box 22, Lindfield NSW 2070 P: 9416 3702
E: parish@lindfieldkillara.org.au
Parish Website: www.lindfieldkillara.org.au 
Catholic Parish of Lindfield -Killara
Fr Colin Blayney, Parish Priest
Fr Thomas Alackakunnel VC, Asst Priest
Parish Staff Parish