The Lindfield Art Show and Fair is back!!!  Brought to you by Parents & Friends (P& F) Team, the Fair program caters for collectors and the art loving public alike, presenting engaging family fun activities alongside the extensive artworks on show, featuring extensive range of contemporary and collectable art, including works from award-winning, established and emerging artists.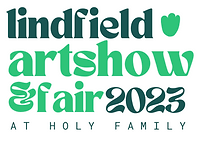 We look forward to bringing the community back together and celebrating the vibrant creativity that surrounds us.
There is no better way to support Holy Family Catholic Primary School, teachers and students than by having fun yourself!  This special weekend is filled with art, food and entertainment and it is our major fundraiser.  This event helps fund our learning facilities to ensure our school continues to provide high quality learning environment that we expect from our children.
By supporting and attending this event you are directly helping to assure that Holy Family Catholic Primary School can continue to provide excellent learning facilities for our children.  More information can be found by visiting Lindfieldartshowandfair.com

Event details:
The Lindfield Art Show and Fair has been held for the past 40 years with visitors coming from near and far and has been known as one of the best annual art shows on Sydney's North Shore. In 2016 we received recognition in the NSW State Parliament through a Community Recognition Statement for the outstanding quality of the artist's and works on display at LAS.
Experience a weekend full of art, food, fun and activities fit for the whole family!