Puberty brings a lot of changes for children not only physically, but socially, mentally and emotionally too. So how can you support your child during puberty?
---
We know that our children are exposed to many things and we often are unaware of what our children see or hear which can be really confusing.
Parents struggle at times with understanding and knowing when to talk about growth and development. What to say? How to approach…and when to stop.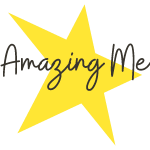 Amazing Me helps bring parents together as a community in the world of social, emotional learning and growth. It opens up that difficult conversation with children about puberty and changes in their physical and emotional development.
Amazing Me focuses on respect for yourself, and others and having a clear knowledge that leads to an age-appropriate understanding of what consent is.
It is a great and engaging program that we are proud to offer our community to help our children navigate this very difficult transition in their development.
Parents, stay tuned for the next program, coming soon in 2023!
Watch the video below to find out more from our Principal, parent and students about how Holy Family fosters community and the development of our children through the Amazing Me program.