Holy Family invites students from Kindy to Year 6 to participate in the Premier's Reading Challenge (PRC) for 2022.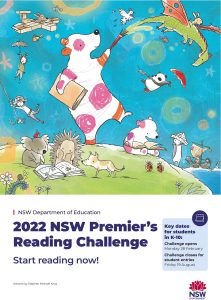 The Challenge aims to encourage a love of reading for leisure and pleasure in students, and to enable them to experience quality literature. It is not a competition but a challenge to each student to read, to read more and to read more widely.
The Challenge opens on 28 February 2022 and must be completed by 19 August 2022 (11:59 pm).
Students must read a certain number of books to complete the Challenge. Please refer to the Booklists page for more information.
Happy reading everyone!
Download 2022 Premier's Reading Challenge (PRC) Rules