Hello Kindergarten & parents! Welcome to Holy Family Catholic Primary School Lindfield! We are very excited for your child to be joining our school. Our classroom has many fun and exciting things planned for the school year.
---
Kindergarten Transition Sessions
Kindy Transition gives the children the opportunity to have a "test run" morning at Holy Family. The children participate in a range of activities to enable teachers to get to know them and familiarise themselves with school and meet some of the children.
What happens during the day in kindy?
In Kindergarten, your child continues to build on the important skills they have developed with you at home.
These skills may include your child being able to talk about things that interest them; draw pictures; pretend to write; recognise colours, numbers, sizes and shapes; and share with others.
Is your child ready for kindy?
The key areas of maturity and development are the social and emotional areas, says Mrs Findlay. Find out more about our kindergarten curriculum here.
Here are some of the questions she asks when assessing school readiness:
Can they make an independent decision and follow through on this?
Do they have ideas of their own?
Can they follow two or three instructions at the same time?
Can they move on to new activities easily?
Do they separate well from their carer?
Do they show interest in other kids?
Do they interact with other children?
Can they recognise and express their feelings and needs?
Can they concentrate on a task?
How do they deal with frustration?
Interested in enrolling next year? Please contact the school office on 9416 7200 or book a virtual school tour with our principal.
---
Not sure if your child ready for kindy? Join our 'LEAP @ Home' program.
Designed by teachers to help your child with their own learning as they become school ready, our 'LEAP @ Home' program offers families continued engagement and opportunity to build connections with the school community as your child prepares for Kindergarten 2021.
See below a list of Leap @ Home activities:
Please contact us for more 'LEAP @ Home' activities and craft resources emailed directly to you or organise a collection of the take-home kits from our school.
---
Download My Daily Routine printable planner to help them stay organised.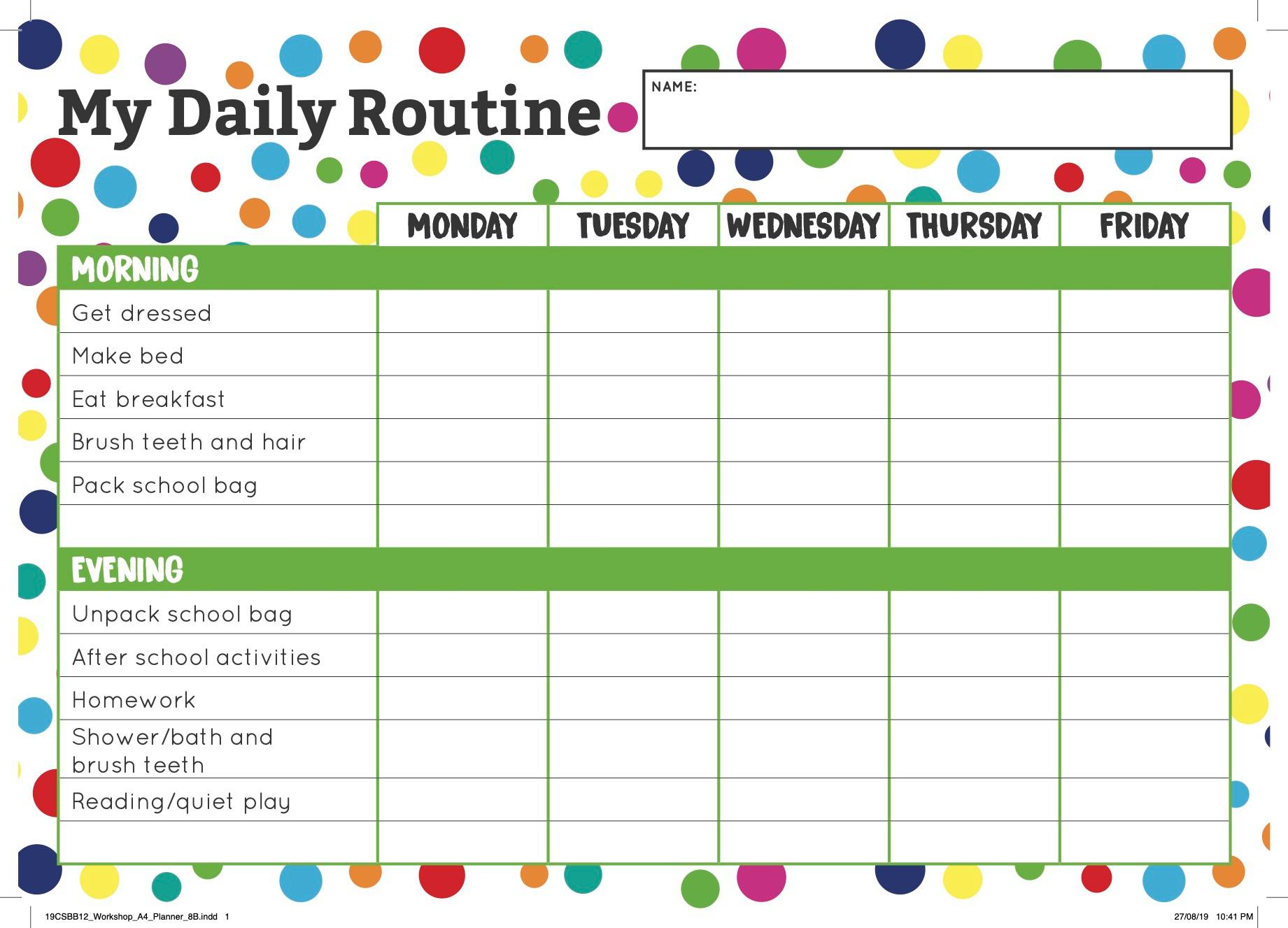 See Transition to Kindy 2021 photo gallery